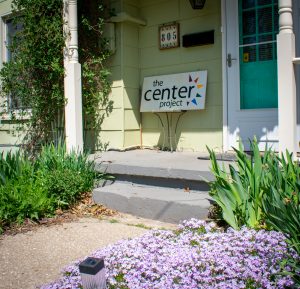 Welcome to The Center Project!
TCP is an all-volunteer community center focused on serving the needs of LGBTQ people and communities in Columbia and throughout central Missouri. Located at 805 Fairview Avenue in Columbia's beautiful First Ward, we are within walking distance of the bus line, downtown, The Loop, all 3 college campuses, and local food & shelter resources. We are proud to work in solidarity with other community organizations to make mid-Missouri better, stronger, and safer for all LGBTQ people.
Our mission at The Center Project is to provide a safe, affirming space to learn, grow, build community, and access support and resources. Historically, our programming has focused on LGBTQ youth, families, and people living in rurl areas: as we grow and expand our services and impact, we are committed to equity, justice, inclusion, and representation in our programming and leadership.
Cameron Lee, Vice President
Dion Wisniewski, Past President
IMMEDIATELY OPEN, Treasurer
Amanda Jacobs, Development & Fundraising
Howard Hutton, Troop 626 Leader
Steven DeVore, Mid-Missouri PrideFest
Janet Davis, Facilities Coordinator, Website Administrator
Kerri Schafer, BRITE & Gender Affirming Provider Coordinator
As an all volunteer organization, we are community driven and entirely sustained by people giving, whether of their time and talent as volunteers, by individual giving, or through community partnerships.
Volunteers serve in all kinds of ways: as board members, community educators, program & resource facilitators, in fundraising, on special projects, or even at concession stands during sports ball games. Volunteering at The Center Project is a great way to meet new people, and we'd love to meet you
Check out our volunteer opportunities and let us know what you'd like to get involved in!
Mid-Missouri Center Project, Inc., D/B/A The Center Project, is a 501(c)3, organized under the Missouri Nonprofit Corporation Act.