For: Everyone!
Each year, Columbia is home to Mid-MO PrideFest, which is an annual celebration of the lesbian, gay, bisexual, transgender, queer, questioning and ally community in Mid-Missouri. This family-friendly event includes entertainment, food, vendors, information on community organizations and more.
In Person Meetings: 4th Wednesday, 6:30pm at TCP
Contact: stevend@midmopride.org or
janet.davis@midmopride.org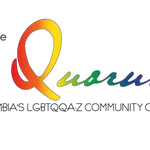 For: Adults
Founded on November 12, 2016, The Quorus is a non-auditioned community choral ensemble comprised of diverse and compassionate citizens of Mid-Missouri. Through the power of choral music and community service, The Quorus strives to be a positive, caring, and dynamic organization comprised of diverse advocates providing safe-space, growth, and social justice for the LGBTQQA-Z community.
Meetings: Contact for rehearsal schedule
Contact: thequorus@gmail.com