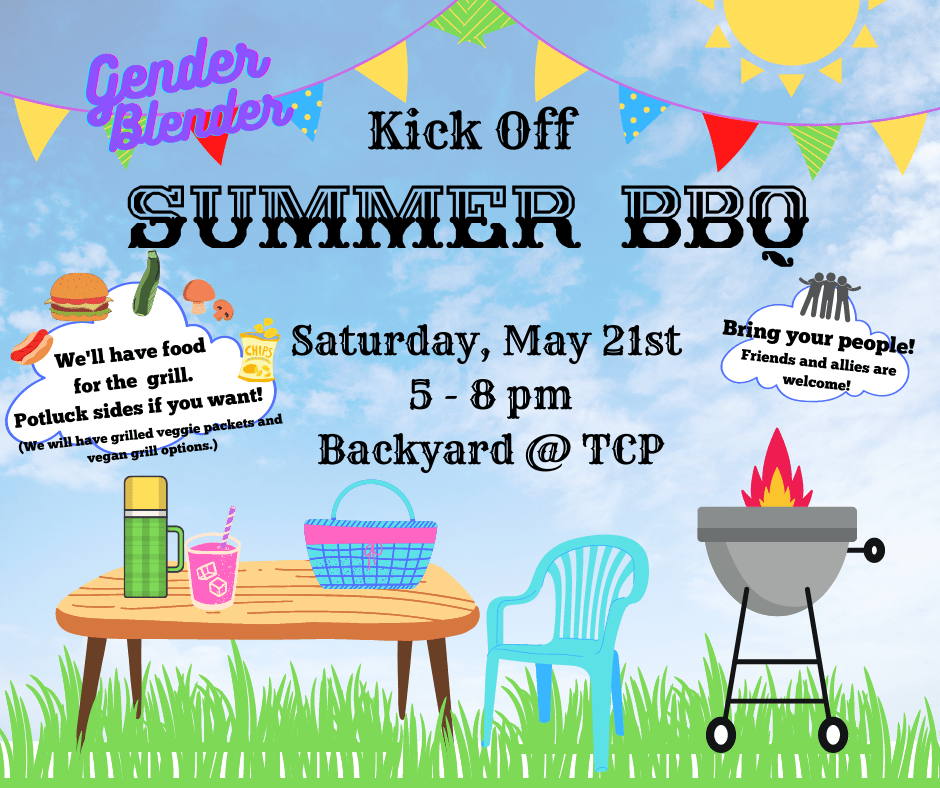 Gender Blender: Kick Off Summer BBQ
Come bask in the sun and kick off your summer vibes at our Blender BBQ! We're about half-way done on the building construction projects, and we're excited to have folks come out and enjoy the space.
All are welcome! Bring your friends, allies, family – let's have a big summer celebration!
We'll be grilling burgers & hot dogs, vegan burgers, and veggie packets, and we'll have chips and drinks. Please bring sides, snacks, and desserts to share!