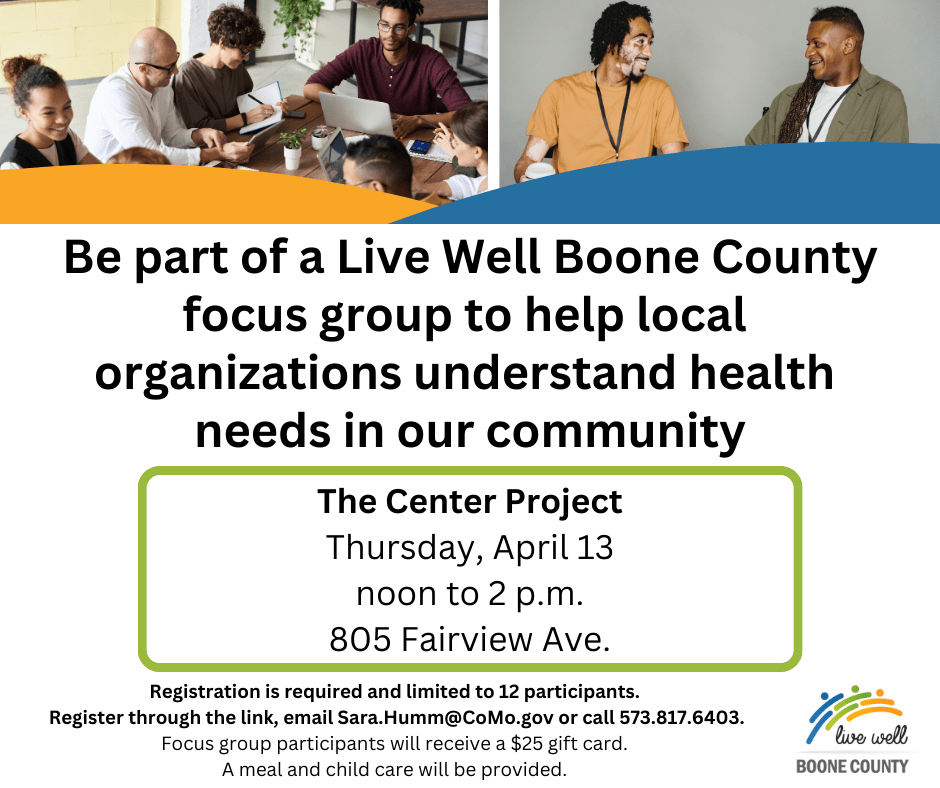 Live Well Boone County Focus Group
Live Well Boone County is seeking focus group participants as part of the Community Health Assessment process. The focus groups will be used to gather feedback about health priorities in Boone County.
The Center Project focus group will be held Thursday, April 13 from noon to 2 p.m. at TCP, 805 Fairview Ave.