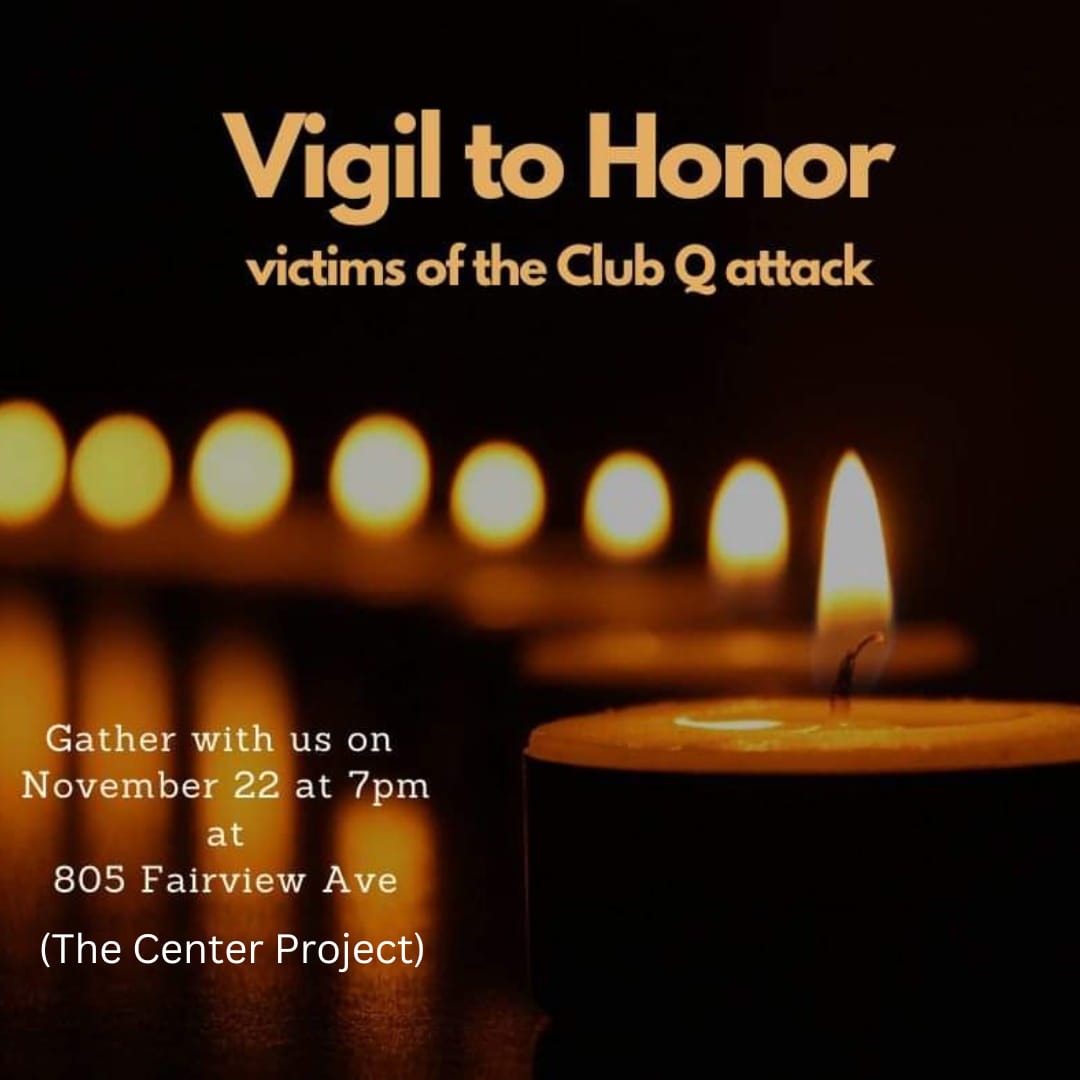 Vigil to honor the victims of the Club Q attack
We are deeply saddened by the recent shooting at Club Q Colorado Springs! We will be hosting a Vigil to honor the lives lost! Beautiful souls, taken too soon! Join us in honoring the victims of this truly tragic event!
Please join us at 7:00pm at The Center Project in the back yard. There will be battery operated candles available and we welcome anyone who wishes, to speak.