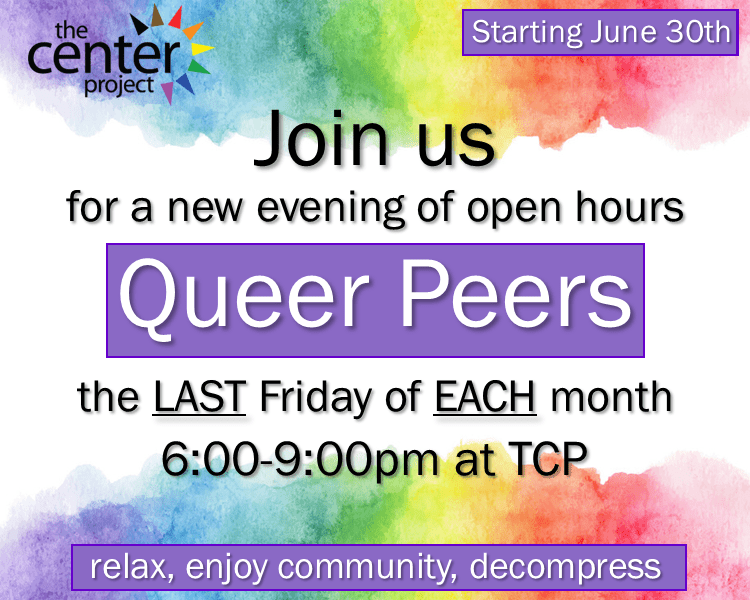 Join us for a new evening of Open Hours at the Center Project. Beginning June 30th, join us for Queer Peers from 6:00-9:00pm at The Center Project each month on the last Friday!
Life can be stressful on even the easiest days! Let's take some time at the end of each month to focus on relaxation and decompression! An evening of talking, sharing, and just letting the month go can be so good for the soul with community!
This will be an 18+ evening.
Light snacks will be provided, but feel free to bring your own, or bring something to share!
If you have any questions please feel free to reach out! janet.davis@thecenterproject.org