The Center Project Testimonials
St. Andrew's Lutheran Church, Columbia, MO
"The BRITE trainers have challenged, supported and trained members of Saint Andrew's Lutheran Church with a focus on LGBTQIA+ inclusion and affirmation. This has set the stage for on-going work toward becoming a Reconciling in Christ congregation (Reconcilingworks.org), toward more bold initiatives for affirmation, and eventually the call of a new pastor. Those who have participated have responded with a greater commitment to becoming a place for welcome."

"Commerce Bank embraces an inclusive and diverse culture, which we know helps us innovate to better serve the needs of our customers, team members and communities. We invited The Center Project to teach our group about gender norms and educate us on the transgender and non-binary communities. Participants approached the session with curiosity. The BRITE training was an enlightening experience and Mel did an excellent job with educating our group."

"Effective therapy requires a deep knowledge and understanding of the challenges faced by all of our clients. As DBT therapists at The Oak Center, our hope and goal is to use every resource available to attain meaningful results. BRITE training has given us insight and specific language for gender affirming treatment of trans, non-binary, and gender non-conforming individuals, for which we are very grateful. Keep up the good work, BRITE, and thank you!"

Boone County Family Resources
"The Center Project provided BRITE training to about 100 staff at Boone County Family Resources in May and June of 2021. It was professional, thought provoking, and tailored to the clientele we support. They assured all staff had a baseline knowledge before providing concrete ways that each of us individually and as an agency can support the LGBTQ+ community. Our mission is to help individuals thrive in the community, connect with others, and achieve their personal goals. One way we can do that is to be an inclusive, supportive agency for our employees and individuals served who identify as part of the LGBTQ+ community, and BRITE training is an invaluable resource to help us achieve our mission. Any organization would become better with BRITE training."

"We have utilized the Building Respect and Inclusion through Training and Education (BRITE) program offered by the Center Project in various capacities at Columbia College. The training was customized to meet the needs of our students, staff, and faculty. TCP facilitators were knowledgeable, engaging, and compassionate. The training was interactive and generated meaningful conversations. Participants felt comfortable asking questions and engaging on topics about gender and sexuality. Staff and faculty came away feeling more confident in their ability to follow our new inclusive identity policies and better advocate for students. Our staff and faculty proudly display their BRITE training cards in their offices as a signal to students and others that they offer a supportive and safe space for all. Thank you, TCP staff, for providing such an important and relevant training opportunity for the community!"

Columbia College Student Affairs
"The BRITE Training my staff participated in through the Center Project was incredibly valuable for the staff in Student Affairs to help them better understand and support the needs of our LGBTQ+ students. The trainers did an excellent job of engaging my staff in learning that was enjoyable, informative, and focused on supporting our students. BRITE Training helped staff reflect on their own words, behaviors, and actions in a way that was meaningful to create a community culture of acceptance, understanding, and support."

Lauren Laur, M.A., CCC-CLP. Assistant Clinic Professor from the MU Speech and Hearing Clinic)
"I am incredibly grateful to The Center Project for providing BRITE Training to our graduate students! The presenters were so approachable and really personalized the training to fit our program's needs. They kept everyone engaged and greatly expanded our understanding of gender and sexuality. The BRITE training helped prepare our students to begin their careers as more culturally competent professionals by providing them with the knowledge, tools, and confidence needed to create safe and welcoming spaces. I would highly recommend this training for all current and future health care professionals!"
"As the Equity Offices + Compliance (ADA/DEI/TITLE IX) of Stephens College, our general experience working with BRITE / The Center Project was a positive experience and the external entity that complimented the internal commitment to rename and relaunch the Rainbow Alliance (the student lgbtqia+ pride organization) spring term 2021. The "Ungendering Allyship and Other LGBTQ Issues in the Workplace" facilitation experience helped raise the awareness of attendees (undergraduate students, graduate students, faculty, staff) – calling us to question, unlearn, and relearn gender."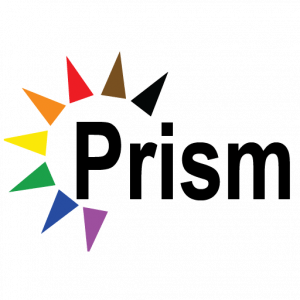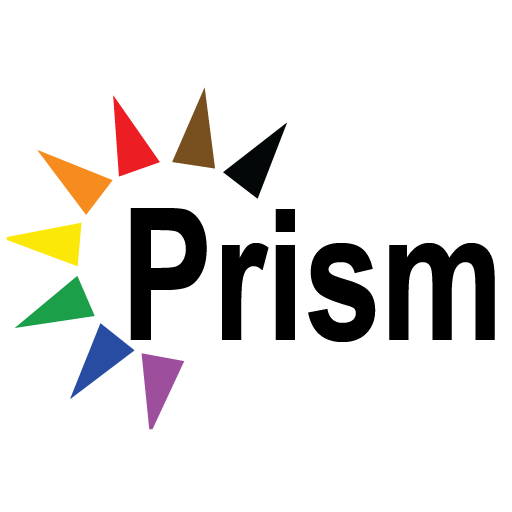 A 16-year-old transgender teenager finds solace and support at Prism when going through a hard time at home. Prism supplied the teen with some basic needs and connected the teen with community resources. When feeling unsafe and unsupported at home, the teenager found stability in the safety of the weekly Prism meetings.
An 18-year-old transgender teenager who lives on their own due to unsupportive parents was struggling with food insecurity and the risk of homelessness when they lost their job. Prism raised money for a few months of rent and food while the teen searched for a new job.
When doing an activity about LGBTQIA+ History Month in October, a 15-year-old intersex teenager was so excited when they read facts about the history of intersex rights. They said that the intersex community is often not included in conversations about queer topics and proudly shared the history fact with the rest of the group.
A 15-year-old transgender teenager nervously attended Prism for the first time after recently moving to Columbia from a few states away. They were so relieved and happy to have found people they can relate to and become friends with, as well as a safe place that respects and celebrates their identity which was hard to find in their previous town.
Over the course of the year, a 17-year-old transgender teenager slowly came out of their shell and became more comfortable expressing femininity. Prism was the first place this teenager tried on a skirt, and happily twirled around The Center Project while being cheered on by the other teens.
When a 16-year-old transgender teenager was going through a mental health crisis, Prism coordinators responded promptly and calmly to ensure the teens safety. Prism coordinators reviewed the Youth Mental Health training's best practices and consulted with a local therapist to gather all possible resources of support for both the youth and the coordinators.
A 14-year-old non-binary teenager shared that Prism was the first place they heard neopronouns (ex: ze/zir, ey/em) being used which really helped them feel more comfortable sharing the pronouns that resonated most with them. Prism helped them see that they weren't alone.
Meaningfully, almost everyone who uses the Closet also gives back to the Closet, through donations and volunteerism. People understand the importance of the space and want to give back to others in their community.
Young people often visit the Closet in groups or pairs of friends and relish in having a space to laugh, try on outfits, and help each other with style and fit. In our comfortable, affirming space, they get to have the cherished experience of shopping with their friends without the judgment, stares, or questions from strangers.
The Clothing Closet often provides people with their first experience picking out and trying on the clothes they want to wear in a non-judgmental, affirming, supportive and celebratory space.
One woman found an absolutely perfect dress and later reached out to say that she finally felt cute and like she could see herself for the first time.
People love having a clothing space that is intentionally designed for LGBTQ people, and are shocked that all of what we provide is free.
One woman commented how lovely it was to have a comfortable, boutique shopping experience, to look at anything she wanted and pick up anything she needed, and all of it absolutely free.